Policy & Research Forum Members
Algebris Policy & Research Forum will publish expert reports and recommendations on European economic policy issues, and share its expert knowledge and research with the public as well as governmental and non-governmental institutions.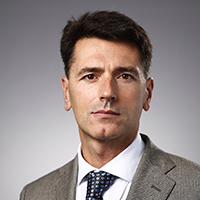 Davide Serra
Adviser
Davide Serra is Founder, Chief Executive Officer and Chief Investment Officer of Algebris.
Mr. Serra is recognised as one of the World's leading experts on financial services, he is often consulted by the World's Central Bankers and Regulators on policy matters and he regularly contributes to the discourse on financial reform.
He has been awarded the Commander designation, a decoration of the Order of Merit of the Italian Republic.
Davide is a graduate cum laude of Bocconi University in Italy and holds a Master CEMS. He speaks Italian and is fluent in English and French.
Davide played volleyball professionally in Italy from 1985 and 1990 and reached Series A1. He enjoys Alpinism in the Alps and Sailing around the World.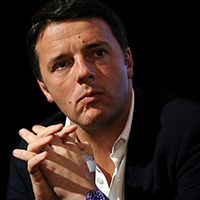 Matteo Renzi
Adviser
Matteo Renzi is an Italian politician who served as the Prime Minister of Italy from February 2014 until December 2016.
Mr. Renzi also served as President of the Province of Florence from 2004 to 2009 and as Mayor of Florence from 2009 to 2014.
He has been the youngest Prime Minister in the Italian history, with only 39 years and one month at the beginning of the mandate and the youngest leader taking part in the G7. Mr. Renzi has been pointed out as one of the principal thinkers in terms of foreign policy.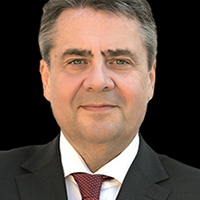 Sigmar Gabriel
Adviser
Sigmar Gabriel, politically active since 1976, is one of the most committed European politicians of his generation.
In his many functions, as Prime Minister of Lower Saxony from 1999 to 2003, chairman of the Social Democratic Party of Germany from 2009-2017, Federal Minister for the Environment, Nature Conservation and Nuclear Safety from 2005-2009, Federal Minister for Economic Affairs and Energy from 2013-2017 and Federal Minister for Foreign Affairs from 2017-2018, Mr. Gabriel has always fought for the strengthening of the European Union.
From 2013 until 2018, Mr. Gabriel served as Vice-Chancellor of Germany. He has been elected directly as a member of the German Federal Parliament in 2005, 2009, 2013 and 2017.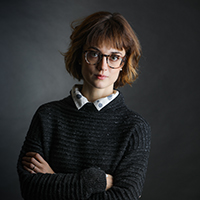 Silvia Merler
Head of Research
Silvia Merler is Head of Research at Algebris Policy & Research Forum, where she is also responsible of coordinating the Advisers with Davide Serra.
Her research focuses on European political economy, with attention to European macro and financial economics issues, as well as EU institutions and governance. Over the years, she has been writing on various aspects of the Euro sovereign-banking crisis, on ECB monetary policy, on macroeconomic imbalances and adjustment, on the dynamics of capital flows in the Euro Area, as well as on Italian economic and political matters.
Before joining Algebris, Silvia served as Affiliate Fellow at Bruegel – Brussels economic policy think tank – and as economic analyst at the European Commission's DG ECFIN. She holds a BA and Msc in Economics and Social Sciences from Bocconi University in Milan. Silvia has a PhD in European and Eurasian Studies at Johns Hopkins School of Advanced International Studies (SAIS).