ESG Committee
Algebris has set up a dedicated ESG Committee, currently comprising of nine members of staff at Algebris across different functions and offices.
The ESG Committee is responsible for developing an internal ESG research framework and integratng ESG factors in the investment process, working closely with the investment team to also formalize an engagement process with the entities we invest in.
The Committee also seeks to embed ESG and sustainability considerations in the wider firm activities including our climate strategy.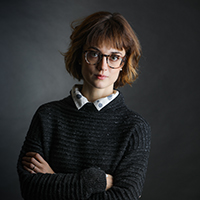 Silvia Merler
Head of ESG Committee - Oversight and management of ESG strategy and research
Silvia Merler joined Algebris as a research associate in 2019.
She is responsible for Algebris internal ESG research and she is also head of research for the Algebris Policy & Research Forum. Silvia has done extensive research on topics of European political economy, with attention to European macro and financial economics issues, as well as EU institutions and governance.
Before joining Algebris, Silvia served as Affiliate Fellow at Bruegel – Brussels economic policy think tank – and as economic analyst at the European Commission's DG ECFIN.
She holds a BA and Msc in Economics and Social Sciences from Bocconi University in Milan, and she has completed the courses "Foundations in Responsible Investment" and "Advanced Responsible Investment Analysis" offered by the UN PRI Academy. Silvia has a PhD in European and Eurasian Studies at Johns Hopkins School of Advanced International Studies (SAIS).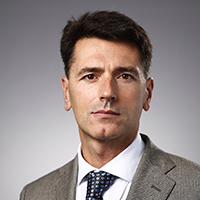 Davide Serra
Strategic oversight
Davide is the Founder and Chief Executive Officer of Algebris.
Davide was Managing Director at Morgan Stanley where he headed the European Banks Research Team and was the Global Banks team coordinator. Davide was rated individually among the top European banks analysts for the period 1999-2006. Prior to Morgan Stanley, Davide worked in the top rated UBS Banks research team as a senior analyst (1995-2000).
Davide, a dual Italian and British citizen, is recognised as one of the World's leading experts on financial services, he is often consulted by the World's Central Bankers and Regulators on policy matters and he regularly contributes to the discourse on financial reform. Furthermore, Davide has been awarded the Commander designation, a decoration of the Order of Merit of the Italian Republic.
He is Chairman and Trustee of the Hakuna Matata foundation, a registered UK charity which he founded with his wife in April 2010. The primary focus of the foundation's work is assisting orphaned children in Central Tanzania.
Davide is a graduate cum laude of Bocconi University in Italy and holds a Master CEMS. He speaks Italian and is fluent in English and French. Davide played volleyball professionally in Italy from 1985 and 1990 and reached Series A1. He enjoys Alpinism and Sailing around the World.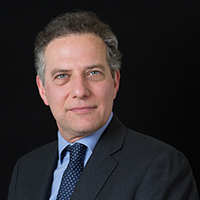 Tommaso Cotroneo
Risk oversight
Tom joined Algebris in 2017 as Chief Risk Officer. His main focus is on further development of the existing risk management framework and technology for the firm.
Before joining Algebris Tom was Global Head of Equity Derivatives Strategy as well as Head of UK Equity Derivatives Sales for UniCredit based in London.
Previously he spent many years in both Tokyo and Hong Kong, at first as a structurer with Merrill Lynch and then tasked with building the Equity Derivatives Trading and Structuring business for ANZ in Asia. Tom started his career as an Equity Derivatives Strategist at Merrill Lynch in London.
Tom is a trustee of Heartquake, a UK charity dedicated to raising funds for the earthquake hit areas of Central Italy; he is also actively involved in fundraising efforts for Solace Women's Aid in London.
Tom holds a Ph.D. in Applied Mathematics from the University of Groningen and an MSc in Computer Engineering cum laude from the University of Napoli. A keen sportsman from a very young age, he still competes in long distance running and cycling events.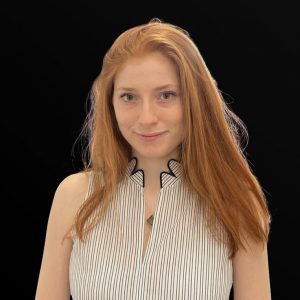 Ginevra Bargiacchi
Investment integration - Team coordinator
Ginevra is from a small city near Rome named Tolfa. She moved to Milan in 2016 to attend Bocconi University where she completed a BA in Economics and Finance (CLEF). Moreover, She has just finished her exams of MSc. in Finance at Bocconi and expects to graduate in fall 2021. Ginevra joined Algebris as an intern in July 2020 and has remained in the firm since then. She is passionate about music, from classic to electronic one, and just says that Music gives her the right pace and rhythm. She spent 6 years studing music and learning to play the tansverse flute which she still enjoys playing in her spare time.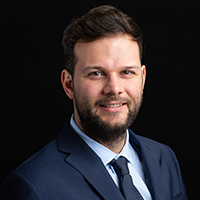 Alessandro Mancini
Investment integration - Climate strategy
Alessandro joined Algebris in 2018 as an Analyst and is now a Trader.
Prior to Algebris and since 2013, he worked at QW Capital LLP, a London-based independent asset manager where he helped developing proprietary algorithms and a quant equity market neutral strategy based on mean reversion.
He holds a MSc in Finance and Investment from CASS Business School in London. Originally from Rome, he holds a degree in Business Administration from University of Rome (where he majored in Economics and Finance) and put his finance and accounting skills at the service of local charities.
In his free time he enjoys playing football and travelling.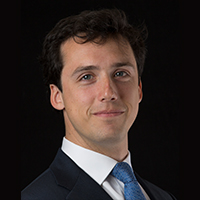 Giancarlo Bollero
Investment integration - Financial Credit Strategies
Giancarlo joined Algebris in 2014 as an analyst. He is currently supporting the credit investment team from the London office.
Prior to joining Algebris Giancarlo worked in the equity research team for Deutsche Bank in Milan.
Giancarlo holds an MSc in Finance from Bocconi University, Milan. An Italian native, he also speaks fluent English. Outside of work Giancarlo is a keen off-piste skier and enjoys sailing and climbing.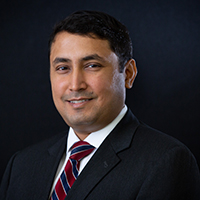 Varun Maithel
Investment integration - Financial Equity strategies
Varun joined Algebris in May 2019 to cover financials with a focus on Europe and Asia, working closely with our equity and credit specialists.
He was previously an investment analyst at Astellon Capital Partners, a London-based hedge fund management company. Before that he was an associate at Matlin Patterson, a New York-based distressed private equity firm. Varun started his career in the Investment Banking Division of Lehman Brothers in New York, in the Financial Institutions Group.
Varun holds an MBA from The Wharton School and a BSc (cum laude) in Computer Science from Columbia University.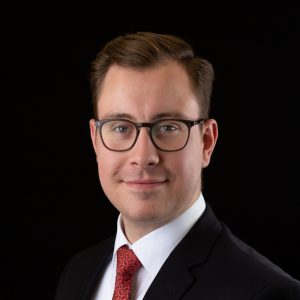 Lennart Lengeling
Investment integration - Global credit strategies
Lennart joined Algebris in 2018 as an analyst in the risk management and investor relations teams. In July 2020 he joined the Global Credit Opportunities investment team, while continuing to cover German/Austrian clients on the IR side.
He completed his BSc in Business Administration and Economics at Goethe University in Frankfurt am Main and his MSc in Finance with a major in Quantitative Finance at Bocconi University in Milan. Prior to joining Algebris, Lennart gained working experience at Eurex, Commerzbank, Allianz Investment Management and Goldman Sachs.
Born in Germany, Lennart spent part of his childhood in the UK and Saudi Arabia and is passionate about travelling and exploring new cultures. Furthermore, he enjoys playing basketball.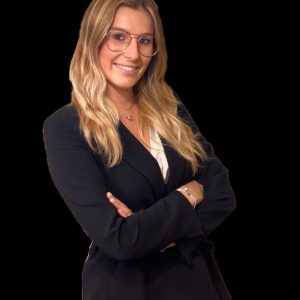 Elisa Natali
Investment integration - Italian securities strategies
Elisa joined Algebris in 2020, first as intern and later as a Junior Analyst, with a focus on Italian Equity.
Elisa holds a Master's degree cum laude from the Faculty of Banking & Finance of the Catholic University of Milan and a Bachelor's degree in Business Administration from the University of Bergamo. She attended a Summer School programme at the London School of Economics, where she studied Business Analysis and Valuation.
Elisa loves travelling and is passionate about singing, swimming and Formula 1.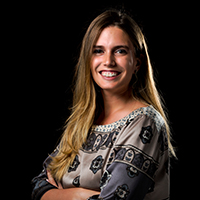 Maria Sole Bozzi
Investment integration - NPL strategy and Green Division
Maria Sole joined Algebris Investment Team in 2018, where she is also Chief of Staff to Group CEO, Davide Serra. Having obtained a First Class degree in Industrial Engineering from Politecnico di Milano, she is now studying to become CFA charter holder.
Since high school, Maria Sole has been volunteering with children affected by leukemia. In her free time she loves skiing and kite-surfing, she is also very passionate about golf and has attended several championships at national level.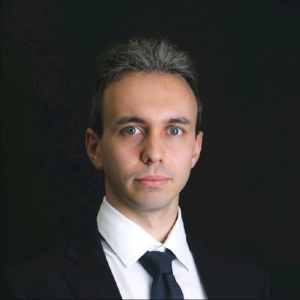 Antonio Focella
Investment integration - Research
Antonio joined Algebris in 2019 as a research analyst, focusing on European policy and economic research.
Prior to joining Algebris he was a trainee at the Directorate-General for Economic and Financial Affairs at the European Commission.
Antonio holds a BA and MSc in Economics from Bocconi University, Milan. In his free time he enjoys running, travelling and is passionate about history.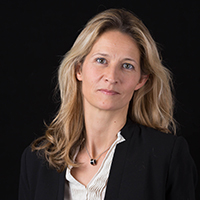 Solveig Leary
External ESG research and Investor relations communication
Solveig joined Algebris in 2016 to help expand our French investor base.
Previously Solveig was a Partner & Senior Investment Analyst at Monreith Capital where she co-ran a global financials fund and at Lionstrust as junior PM of an Emerging Markets Financials fund. Prior to this she worked on the sell side with Morgan Stanley in their Equity research team for 10 years. There she covered several countries, contributed to the publication of reports on stocks investment cases and capital market trends and assisted in orchestrating one of the major financial conferences in the industry.
Solveig holds a Master of Business from EM LYON Business School, Lyon. She is half-French half-Dutch with 3 daughters and loves music, good food, sport and travel. She is a native French speaker and also speaks fluent English and basic Dutch.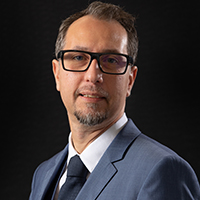 Dimitrios Karadimos
Investment integration - Risk management
Dimitri joined Algebris as a Risk manager to help with the regulatory requirements of the Algebris funds.
Prior to that he spent 15 years at Aspect Capital, a commodities investment company, in front office roles in Risk, Research and software engineering. He holds degrees in Electrical Engineering (Meng), Artificial Intelligence (MSc) and Quantitative Finance (CQF).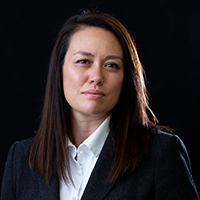 Karina Cooper
Regulatory oversight
Karina joined Algebris as Head of Compliance in 2018 and oversees compliance and regulatory matters for the firm globally.
Karina has over 18 years of compliance experience. Before joining Algebris, Karina was responsible for advising the private equity and alternatives business at PIMCO Europe.
Karina is a Japanese speaker and lives in London with her husband and young son.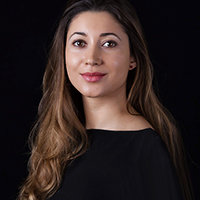 Polina Hristova
Legal oversight
Polina joined Algebris Investments as Legal Counsel in 2016. 
After graduating from the London School of Economics with a degree in law, Polina joined international law firm Simmons & Simmons where she completed her training as a solicitor with a focus on investment funds, including a secondment to a global fixed income specialist firm. Prior to that, Polina worked for a London-based boutique insurance law firm. 
Her interest in impact investing, early stage businesses and social enterprise led her to co-found a campus-based business incubator programme in 2010.  She has collaborated with leading social enterprises and worked on the establishment of two impact investment funds between 2011-2013. 
Polina holds an LLB in Law, an MBA in Legal Services and is a CFA Certificate in ESG Investing candidate.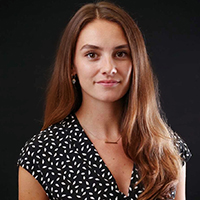 Lucy Challis
Carbon offsetting project execution
Lucy joined Algebris in August 2014 becoming Executive Assistant to Davide Serra in July 2015. Lucy is also a Trustee of the Hakuna Matata foundation, a registered UK charity which was founded by Davide Serra in April 2010 to assist orphaned children in Central Tanzania.
Lucy holds a BA (Hons) in Modern Languages from The University of Birmingham, UK. British native, she also speaks Spanish and French and is currently studying Italian in her spare time. As part of her degree, Lucy spend a spent a year living and studying in Guadalajara, Mexico. She enjoys travelling, exercise and gardening outside of work.