Business Team
Our Investor Relations and Business Development teams play the crucial role of maintaining strong, transparent relationships with clients and investors every day, ensuring constant support and up to date information from local offices and worldwide.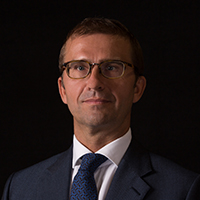 Alex Lasagna
Deputy CEO
Alex is Deputy CEO and in charge of Business Development Strategy at Algebris, where he helped to diversify the fund range and launch the UCITS funds platform.
Before Algebris, Alex was Partner and Head of Investor Relations at IN Alternative, an Italian independent asset manager. Before then, he was at Schroders as Head of the Private Bank's International Team and Member of the Executive and Investment Committees. Previously he worked as Product Specialist for Merril Lynch Investment Managers. Alex started his career at Nomisma – a Bologna based think tank – and later moved to JP Morgan in Milan.
An Anglo-Italian who grew up between Italy and the United Kingdom, Alex holds a bachelor degree in Monetary Economics from the London School of Economics and a Master's degree in International Relations & International Economics from Johns Hopkins' School of Advanced International Studies in Washington D.C. He also undertook a degree in Political Science from La Sapienza University in Rome.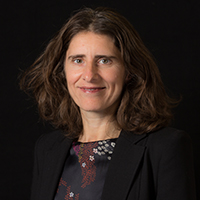 Jolanda Niccolini
Head of Business Development & IR
Jolanda joined Algebris in 2013 to help expand our European investor base.
She was previously Head of Investor Relations and Business Development at The Children's Investment Fund Management (UK) LLP (TCI), one of the largest hedge fund management companies in Europe, where she worked for six years.
Prior to that, she spent ten years at Schroders, where she was Head of Marketing (Europe) for Alternative Investments, and half a year at Citicorp as a financial analyst. Jolanda started off her professional experience in 1994 at Bank of America, Milan, on the sales desk as a trainee covering international institutional investors.
Jolanda is a Trustee of the Hakuna Matata foundation (www.hakunamatata-charity.org), a registered UK charity which was founded by Davide Serra in April 2010 to assist orphaned children in Central Tanzania.
Jolanda holds a BA (Hons) in Business Administration from Bocconi University, Milan. She is a native Italian speaker and fluent also in English and French. Jolanda has a young daughter, Olimpia, to whom she dedicates all her free time.
Business Development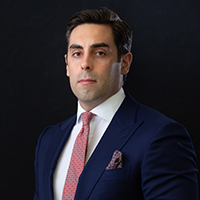 Edward Smallwood
Business Development, UK & Ireland
Edward joined Algebris in 2019 to help develop and expand our UK client base.
Edward has worked in the Asset Management industry for over 7 years starting his career at Invesco Perpetual before moving to HSBC Asset Management and most recently Royal London Asset Management. He has spent his career working in the Wholesale Business Development teams covering UK based Private Banks, Fund of Funds and Wealth Manager clients.
He holds a BA (Hons) degree in Business Management, as well as the IMC certificate.
In his spare time he enjoys staying active having played competitive rugby but now plays golf and spends time with friends and family.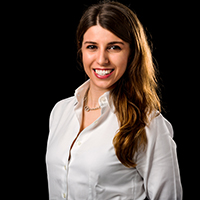 Ginevra Casalegno
Business Development, Italy
Ginevra joined Algebris in 2015 to support marketing and business development activities with a specific focus on Italy.
Prior to joining Algebris, she worked at Business Integration Partners, a management consultancy firm, where she worked with the telecommunications team.
Ginevra holds an MSc in Economics and Management from the London School of Economics and a BSc in International Economics and Finance from Bocconi University.
Ginevra has volunteered in India for School for Children ONLUS, an Italian charity safeguarding and promoting children's rights in Mumbai and the Andhra Pradesh region.
In her free time, she enjoys travelling, reading and skiing.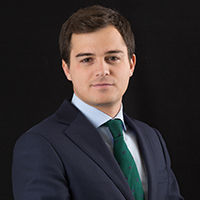 Jaime Fernandez-Lomana
Business Development, Spain & Middle East
Jaime joined Algebris in 2017 to support the expansion of our investor base in Iberia.
Before joining Algebris, he worked as a financial analyst at Munich Re for two years. Prior to that, he spent five years working in several investment advisory roles at Julius Baer and Merrill Lynch, where he started his career.
Jaime is a CFA charter holder and holds a BA in Business Administration and a BA in Law from CUNEF University, Madrid.
In his free time, he enjoys horse riding and motorcycling, and he also loves to go surfing every time he has the chance.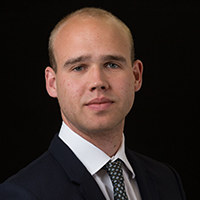 Karl Bauer
Business Development, Nordics
Karl joined Algebris in 2017 to help support our marketing team.
He previously worked for Morgan Stanley as an analyst, supporting the Morgan Stanley UCITS funds platform FundLogic in London. Prior to that he worked for Cass Business School as a research assistant and Carle & Co Ltd as an analyst.
Karl holds a BSc in Business Management from Cass Business School in London. In his free time Karl enjoys playing tennis, basketball and cooking.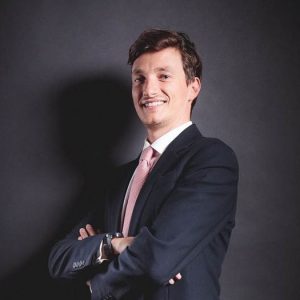 Massimiliano Grillo
Business Development, Italy
Massimiliano joined Algebris in 2020 to support and expand our sales coverage in Italy.
Prior to Algebris, he spent 10 years at Franklin Templeton, where he was Head of Financial Advisory Business. He started his career in 2007 at AXA Investment Managers as Sales Support.
Massimiliano holds an MSc in Economics and Business Law and a BSc in Financial Markets and Institutions, both from Bocconi University in Milan.
He obtained the EFPA (European Financial Planning Association) certification in 2015 and is a qualified Financial Advisor (registered in the "Albo Unico dei Consulenti Finanziari") since 2018.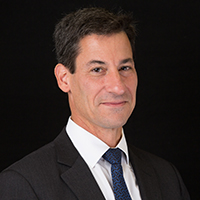 Nick Monogenis
Business Development, America
Nick joined Algebris in 2014 to help market the Algebris investment capabilities to the North American institutional marketplace.
Prior to joining Algebris, he spent 13 years at Portales Partners, a financials research only boutique and was Managing Director in charge of research sales. Upon earning his MBA and prior to joining Portales, Nick was at Bank of America as an MBA Associate on their European Desk covering US institutional accounts.
Nick lives in New York with his wife, Ewa, and they have three children: Emanuel, Maximus and Petra. He holds a BA from Bates College and an MBA from the University of Rochester (Simon School) where he was a Merit Based Scholarship recipient. In his spare time, Nick enjoys competing nationally in squash and tennis. He is a supporter of Street Squash Harlem, Portland (ME) Community Squash and through crowd funding site, MakeAChamp, young athletes (squash) looking to launch their pro careers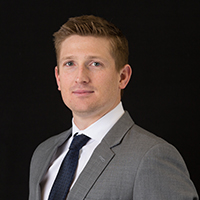 Patrick Irvine
Business Development, North America
Patrick joined Algebris in 2017 to help expand our institutional business development efforts across North America.
Prior to joining Algebris, he was Vice President of Sales and Marketing at TCA Fund Management, a niche private credit manager. Before that he spent 4 years at EnTrustPermal, a $25 b AUM alternative asset manager in New York, as Vice President of Business Development. He previously held positions at Lyxor Asset Management in New York and UBS Wealth Management in Boston.
Before starting his career in the investment management industry, Patrick was drafted by the Pittsburgh Pirates in the 2009 Major League Baseball draft and played 2 seasons of professional baseball.
Patrick lives in Boston with his wife, Carolyn, and their son, Jack. He holds a BA from Elon University where he was NCAA Division-1 All American as a member of the Elon baseball team.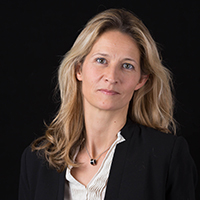 Solveig Leary
Business Development, France & Benelux
Solveig joined Algebris in 2016 to help expand our French investor base.
Previously Solveig was a Partner & Senior Investment Analyst at Monreith Capital where she co-ran a global financials fund which reached just under $50m AUM at peak. In addition to direct investment decisions, she has traded in various geographic regions, equities and future instruments, through the Bloomberg EMSX platform. Prior to this she worked on the sell side with Morgan Stanley in their Equity research team for 10 years. There she initiated set-up of Pan European banking valuation and financial product and contributed to the publication of reports on stocks investment cases and capital market trends.
Solveig holds a Master of Business from EM LYON Business School, Lyon. She is half-French half-Dutch with 3 daughters and loves music, good food, sport and travel. She is a native French speaker and also speaks fluent English and basic Dutch.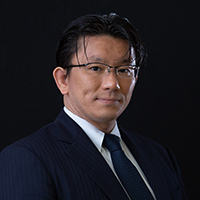 Yasuhiro Hiro Kawakami
Business Development, Japan
Hiro joined Algebris in 2019 to help grow our business in Japan.
Prior to Algebris, Hiro has gained 18 years of professional experience between US and Japan. Most recently he was Vice President at PIMCO covering institutional investors and especially Japanese pensions funds. Prior to that Hiro was Senior Financial Officer at the International Finance Corporation (a member of World Bank Group) for 9 years in Washington DC where Hiro worked for Treasury Client Solutions and Quantitative Analysis; he worked in Citibank Securities Japan and Goldman Sachs as well and spent a few years with large corporates in Japan.
Hiro graduated from Kyoto University in Climate Physics, later completed MBA with Honorable Mention at IE Business School. Also, he completed the IFC Global Business Leadership program jointly run by INSEAD and IFC. Hiro is CFA Charterholder.
Hiro practiced Kendo (Japanese fencing with bamboo swords) in competition for several years and is a big fan of Shogi, Japanese Chess.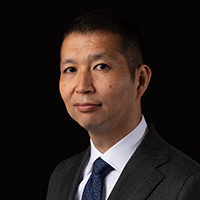 Yoichi Nakamura
Business Development, Japan
Yoichi joined Algebris in 2018 as Managing Director of our Japanese office.
With 20 years in the industry, he has gained valuable experience in product development and sales in the retail business. Prior to Algebris, he spent four years working in sales at Fidelity, covering large Japanese distributors and asset management companies. He previously worked at Legg Mason, SPARX and UBS Global AM.
He holds MSc in International Business and Finance from the University of Reading and is a CMA charter holder. Yoichi enjoys running and swimming. He lives in Tokyo with his wife and son.
Investor Relations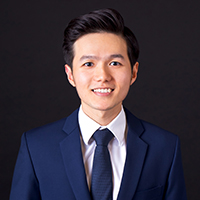 Benz Sng
Investor Relations, Singapore
Benz joined Algebris in 2019 to support the growing client base in Asia.
Prior to Algebris, Benz spent four years at Citco Fund Services as a Senior Operations Analyst where he worked with UK and regional Asian Hedge fund clients, providing middle office support and client onboarding. Previously he gained working experience at HSBC Bank with the Operations and Service team.
Benz speaks English and Mandarin, and is currently a CFA Level 3 candidate. He holds a BSc in Banking & Finance (First Class Honours) from University of London.
Benz enjoys staying active and his hobbies include a continued interest in Badminton, which he used to play competitively.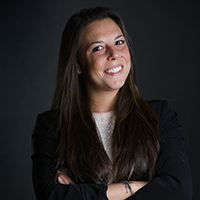 Francesca Deregibus
Investor Relations, Luxembourg
Francesca joined Algebris in 2019 to support our Investor Relations team.
Prior to joining Algebris, she gained working experience at Edmond de Rothschild as a Sales Support, covering both the Third-party and Institutional sales businesses in Italy.
Francesca obtained her MSc in Corporate Finance and Financial Markets from the Turin University and holds a BA in Economics, with major in Monetary and Financial Economy.
Francesca enjoys roller skating and volunteering.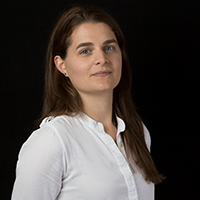 Iliyana Tsankova
Investor Relations, London
Iliyana joined Algebris in 2016 to help support our marketing team. She is a key support to the business development team coordinating the on boarding of new funds/new clients and client service requests.
She previously worked for Morgan Stanley as an analyst, supporting the Morgan Stanley UCITS funds platform FundLogic in London. Prior to that Iliyana was at NERA Economic Consulting, where she worked with the Securities and Finance team.
Iliyana is a CFA charter holder and holds an MSc in Finance and Economics degree from the London School of Economics. In addition she holds a BA (Hons) in Economics and BA in Business Administration from the American University in Bulgaria.
In her free time Iliyana enjoys to travel, play volleyball and work for charity. She has been volunteering for an Oxfam bookstore in London since the beginning of 2013.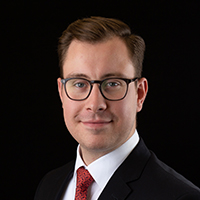 Lennart Lengeling
Investor Relations, Luxembourg
Lennart joined Algebris in 2018 as an Analyst in the Luxembourg office, covering German/Austrian clients and supporting the investment team.
He completed his BSc in Business Administration and Economics at Goethe University in Frankfurt am Main and his MSc in Finance with a major in Quantitative Finance at Bocconi University in Milan. Prior to joining Algebris, Lennart gained working experience at Eurex, Commerzbank, Allianz Investment Management and Goldman Sachs.
Born in Germany, Lennart spent part of his childhood in the UK and Saudi Arabia and is passionate about travelling and exploring new cultures. Furthermore, he enjoys playing basketball.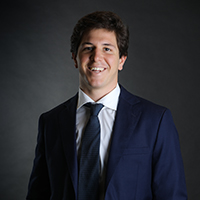 Pietro Lamaro
Investor Relations, Milan
Pietro joined Algebris in 2019 to support our Italian investor base from the Milan office.
Prior to Algebris, Pietro focused his energies founding and developing Adventure Addicted, a start-up dealing with outdoor sports, engaging marketing and environmental protection, where he was in charge of fundraising and business strategy. During his time there, he organised travel and sport experiences worldwide, from Indonesia to Iran, from Turkey to Japan.
Pietro is fluent in Italian, English, German, and French. He played rugby professionally in the Youth Italian National Team and has a passion for worldwide travelling. In addition, he is actively involved in ski mountaineering and alpinism as well as Off-Shore Sailing Regattas.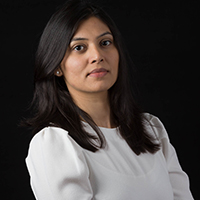 Pooja Shah
Investor Relations, London
Pooja joined Algebris in 2016 to support the Investor Relations team. She has over eight years of varied experience in the financial services industry – focused on financial research and analysis, client servicing and reporting. Pooja joins us from Broadridge (a provider of operations support to custodians) and has had previous roles at Morningstar, AMBA (Moody's), Goldman Sachs and HSBC. At Morningstar Pooja worked as a data relationship manager in the Global Fund Data team and acquired extensive exposure to fund reporting.
Pooja completed her MBA in Finance from Gujarat University in India, before moving to the UK. Pooja enjoys spending time with her family especially in outdoor activities like cycling and camping.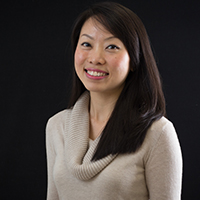 Shiqi Wang
Investor Relations, Singapore
Shiqi joined Algebris in Singapore in 2017 to support capital raising efforts across Asia, Japan and the Middle East.
Prior to Algebris, she was with Mercer where she provided investment consulting advice on portfolio construction and multi-asset investment management to institutional clients in the Middle East, Africa and Asia.
Previously, she held roles in leading financial institutions including ANZ, Morgan Stanley and Deloitte & Touche.
CFA charter holder and a qualified accountant (CA, Singapore), Shiqi holds a BA Honours in Accountancy from Nanyang Technological University.
She is fluent in English, Mandarin and Cantonese. Shiqi resides in Singapore and during her free time enjoys volunteering, running and scuba diving.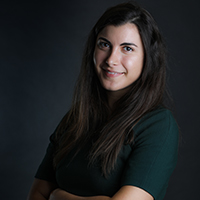 Susan Spagnolini
Investor Relations, Milan
Susan joined Algebris in 2016 to support our Italian investor base from the Milan office.
Susan obtained her MSc in Management and Strategy from the London School of Economics (LSE) in 2016. In addition, she holds a BA (Hons) in International Economics, Management and Finance from Bocconi University.
Susan worked as a tutor as part of the LSE Widening Participation program across London high schools, helping underprivileged students develop their quantitative and communication skills. While studying at Bocconi University she was an event manager and treasurer for the Bocconi Student Association Macropolo. She also volunteered for a number of non-profit organisations, mentoring children.
Susan enjoys ballet and has trained at the Royal Academy of Dance in Milan. She also enjoys reading Classical books, traveling and cooking.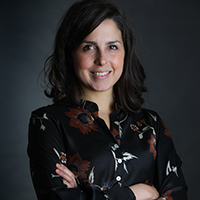 Valeria Colombo
Marketing, Milan
Valeria joined Algebris in 2018 to support and coordinate our marketing and communication activities globally.
Prior to joining Algebris, Valeria covered several marketing roles in both financial and industrial sectors, gaining relevant experience on external and internal communication, advertising, event organization, web and digital marketing.
Valeria holds a Master Degree with hons in International Management from the Foreign Language Faculty of Università Cattolica del Sacro Cuore in Milan, which she concluded after winning a scholarship to attend the Business Faculty of the University of Queensland in Brisbane (AUS).
In her spare time, she enjoys sports, loves running and volunteers for community leisure activities.