Middle and Back Office
Algebris has dedicated teams looking after the operations, finance, legal, IT and compliance functions. The Group COO communicates regularly with the department heads and is responsible for ensuring all processes are in place.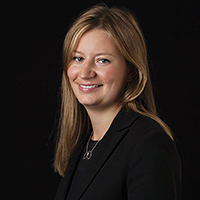 Anna Crompton
Group COO and General Counsel
Anna joined Algebris Investments as General Counsel in 2016 and took on the role of Group Chief Operating Officer in February 2020.
After graduating with a degree in law from Cambridge University in 2006, Anna joined leading law firm Allen & Overy LLP where she trained and qualified as a solicitor into the corporate department in 2009.
During her time there she focussed on M&A and ECM and completed two secondments at Barclays Capital and Lloyds Banking Group.
Prior to joining Algebris Investments, Anna spent two years as Group Deputy General Counsel at Shore Capital, an independent investment group listed on AIM and specialising in asset management, principal finance and equity capital market activities.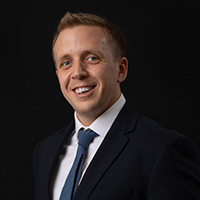 Craig Partington
Group Senior HR Manager
Craig joined Algebris in 2019 as Global Senior HR Manager and is responsible for the overall administration, coordination, and evaluation of Algebris human resources plans and programmes worldwide.
Prior to Algebris, Craig spent almost 6 years at Kirkland & Ellis in London – a US law firm dealing predominately in private equity matters – where he oversaw a growth in headcount of around 350% and led the introduction or enhancement of a number of policies, procedures and initiatives. Before that he held a position at Cleary Gottlieb, another US law firm in London. Before joining Cleary, he worked in both New Zealand and Australia for around a year each. Outside of work, Craig enjoys sport, travelling, and exploring the coffee scene of any city he finds himself in.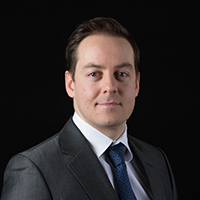 David Liddle
Group Head of IT
David joined Algebris in 2016 as Head of IT.
Prior to that he spent three years working as a developer at TCI Fund Services. Before TCI David worked at Standard Bank for two years as a Commodities Front Office Developer where he covered Base, Precious and Exotic metals.
David holds a BSc (Hons) in Computing Science from the University of Nottingham. He has also completed the Investment Management Certificate program.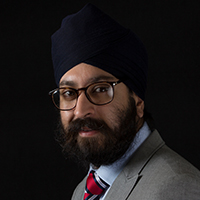 Harpal Singh
Group CFO
Harpal joined Algebris in 2016 as the Head of Finance. He previously worked for TCI Fund Services providing middle office services to a number of asset managers.
He is qualified as a Chartered Accountant with PwC and also spent 3 years specialising in the audit of hedge funds in the Cayman Islands.
Harpal has a passion for diving and playing tennis.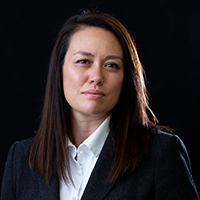 Karina Cooper
Group Head of Compliance
Karina joined Algebris as Head of Compliance in 2018 and oversees compliance and regulatory matters for the firm globally.
Karina has over 18 years of compliance experience. Before joining Algebris, Karina was responsible for advising the private equity and alternatives business at PIMCO Europe.
Karina is a Japanese speaker and lives in London with her husband and young son.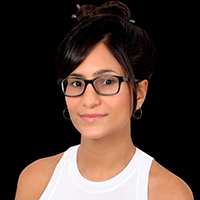 Nazia Vorajee
Group Head of Operations
Nazia joined Algebris in 2016 as a Senior Operations Specialist and is now Head of Operations.
She has previously worked for TCI Fund Services where she provided operational support for TCI Fund Management and all the affiliated funds. Prior to that Nazia held middle office roles in Goldman Sachs, Jeffries and CQS.
Nazia holds a First Class Honours degree in Economics from Brunel University.
She is a keen traveller and in 2013, spent 7 months backpacking around South America and Antarctica.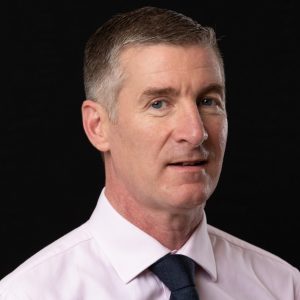 Phelim Keogan
Managing Director
Phelim joined in late 2019 to lead the establishment of Algebris' new Management Company for our UCITS range and various other funds.
Prior to joining Algebris, Phelim had a long and successful executive career leading Fidelity's International Corporate Treasury and Currency Management capabilities globally.
Phelim holds a Masters Degree in Banking & Finance and is qualified as a Certified Investment Fund Director.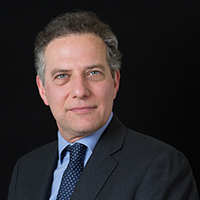 Tommaso Cotroneo
Group CRO
Tom joined Algebris in 2017 as Chief Risk Officer. His main focus is on further development of the existing risk management framework and technology for the firm.
Before joining Algebris Tom was Global Head of Equity Derivatives Strategy as well as Head of UK Equity Derivatives Sales for UniCredit based in London.
Previously he spent many years in both Tokyo and Hong Kong, at first as a structurer with Merrill Lynch and then tasked with building the Equity Derivatives Trading and Structuring business for ANZ in Asia. Tom started his career as an Equity Derivatives Strategist at Merrill Lynch in London.
Tom is a trustee of Heartquake, a UK charity dedicated to raising funds for the earthquake hit areas of Central Italy; he is also actively involved in fundraising efforts for Solace Women's Aid in London.
Tom holds a Ph.D. in Applied Mathematics from the University of Groningen and an MSc in Computer Engineering cum laude from the University of Napoli. A keen sportsman from a very young age, he still competes in long distance running and cycling events.